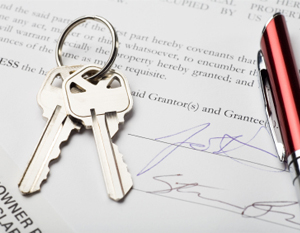 Conveyancing is the term used to describe the legal work required to transfer the ownership of real estate from one person or entity to another.
The Property Transfer Office Limited is excited to be part of a profession of specialist conveyancers throughout New Zealand. All conveyancers adhere to strict legal requirements as set out by law under the "Lawyers and Conveyancers Act 2008".
The profession is closely monitored and regulated by the New Zealand Society of Conveyancers (NZSOC).
Consumers in New Zealand, deserve to have a choice in the delivery of conveyancing services and be able to reap the benefits of specialist conveyancers.  The profession is new to New Zealand however it is now commonplace throughout Australia and within time will be commonplace in New Zealand and with New Zealanders.
Conveyancers specialise in property and have specific training and qualifications in all areas relating to the sale and purchase of real estate and related transactions.
Karen Faalilo, sole principal/owner of the Property Transfer Office with over 22 years experience in the field of conveyancing.
I am a qualified Legal Executive and have completed my Diploma in Conveyancing through the Bay of Plenty Polytechnic, qualifying in 2013, and am a member of the New Zealand Society of Conveyancers and have recently been appointed as a Board & Council Member 2014.
Full professional indemnity insurance is held.
The preparation, execution, verification and lodgement of numerous legal documents are important elements of conveyancing.  I will explain clearly the meaning and importance of each document.  I will use plain English, not complicated legal terms, to help you understand exactly what you are signing.
I appreciate that buying and selling property is one of the biggest events in most people's lives and I strive to make the settlement process as easy and stress free as possible.  I don't desire to act for "big corporates".  I wish to deliver an honest, affordable, professional (yet casual) service to the average Mr & Mrs New Zealander.
I work from home in my purpose built office.  No carparking or traffic hassles, flash receptions (or receptionists!), big artwork or "people in suits" come and meet me in your "shorts and jandals" and let's get the job done!
Postal Address: PO Box 16709, Christchurch 8441
Street Address: 65a The Runway,
The Landing, Wigram, Christchurch
(entrance between China Wok & Kingfisher restaurants)